Happy November everyone! Since sometimes I am rather erratic in my posting, I decided to do a little blog series for November: "Thankful Thursday(s)." This month is the month of Thanksgiving, after all. Also, sometimes I feel I get too busy to be thankful and I only see what is wrong. So hopefully this will put some things in perspective.
I thought I might just make a list and do an explanation on each.
This week I am thankful for:
Fireplaces. Starting late October, my dad started bringing inside some chopped wood and making a wonderful, cozy, crackling fire. I have quite enjoyed doing my homework in front of it. (But I enjoy reading in front of it even more, which I get to do sometimes, but not as much as I would wish ;))
Tea. I am always thankful for tea. Tea is wonderful! I don't know why I didn't like it, but kids can be very picky eaters (and drinkers.) I probably started liking tea three years ago, and now I have a small little row of loose leaf tea tins in my cabinet! (I also have tea bags for the on-the-go quickies. Earl Grey is my favorite at the moment, with a little bit of honey.
The Mitford Years series by Jan Karon. I did a question and answer/review on book one of this series here. Mitford and its inhabitants have now become some of my best book companions these past few months. Sad to say, I'm already on Light from Heaven, the last book in the series. But never fear, there are other Mitford books, such as the Christmas book, Shepherd's Abiding.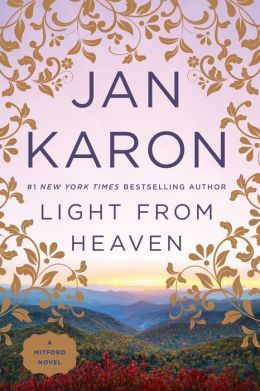 Pinterest. Yes, I am thankful for Pinterest. It is so much fun, although it does rather waste time when I should be doing something productive, but at least I'll have my wedding plans set when I marry "Gilbert!" :)
Faith. I have recently been thinking about this more and more, especially since I am reading the Mitford series, which is about an Episcopalian priest. Faith seems to be overwhelming but comforting at the same time; if that makes sense.
Family. Last but not least, I am thankful for family. Thankful for my crazy sister and our silly arguments, because even though we argue and fight, I have a sister who I can argue, fight, and joke with! I have a mom and dad who love each other and love me, and I have an adorable pooch who will not be trained not to play with my fuzzy socks, no matter how hard I try to teach him. ;)
I hope that wasn't too ramble-y. I hope this series proves to be fun and interesting. And I hope you all are having a good November. What are you thankful for?